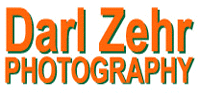 You will receive high quality, archivable prints when you order from Darl Zehr Photography. We use professional Canon equipment, processes and labs to give you the highest quality prints available. Your photos will enhance your and your child's memories for decades to come.
Cropping of photos may very slightly when enlarged for prints. We will mail your prints to you. Allow 4-6 weeks for delivery. If, for any reason, you are not totally happy with your enlargements, you may return them for a complete redo or refund. It's up to you!
---
Name:

Address:

City:



State:


Zip:
E-mail:
Phone:
Sport:



Player Number:


School Year:
---
Sports Packages

Order your package with our Online Order Form.

Sporting Event Photography Package - $250 - (Before placing your order, please email us to make sure that we are able to schedule in your event) This package includes full photograpy coverage of your game (approximately 2 hours). We will then mail your event CD containing a 50-200 plus high resolution digital images. You retain all photo use rights! Photo credits are greatly appreciated.

If you prefer to pay with a check or money order, print this page, fillout out the appropriate fields and then send, with payment, to the below mailing address. Please make check or money order payable to Darl Zehr Photography.
Rookie Package - $36
(1) - 5x7 individual photo
(1) - 5x7 team photo
(8) wallets: Individual photo

All-Star Package - $110
(2) - 5x7 individual photos
(1) - 8x10 individual photo
(1) - 8x10 team photo
(16) wallets: Individual

Player Package - $62
(2) - 5x7 individual photo
(1) - 5x7 team photo
(16) wallets: Individual

Pro Package - $130
(2) - 5x7 individual photos
(2) - 8x10 individual photo
(1) - 11x14 team photo
(16) wallets: Individual
Online Order Form