Weddings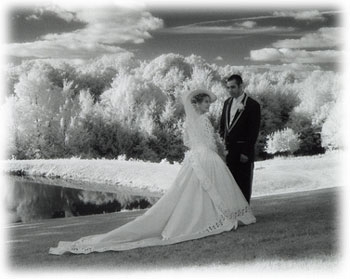 You will put a great deal of time and energy into planning your wedding. After the last dance has been danced, and the last guest has gone, your photographs will be the stepping stones to elicit the magical memories of this special day. We will help ensure that every detail of your wedding is recorded so you'll have an archival legacy for your family to cherish for generations to come.
With Darl Zehr Photography you'll get two photographers working to meet and exceed your expectations. We use Canon's top of the line, high speed photographic equipment. Our lenses allow us to zoom in on the action without being intrusive. Many wedding officials have remarked that they were not aware of our presence. Our clients consistently confirm that their wedding images are the envy of all who view them.
For a private consult, contact us via e-mail or phone. If you would like to contact references, they can be provided upon request.